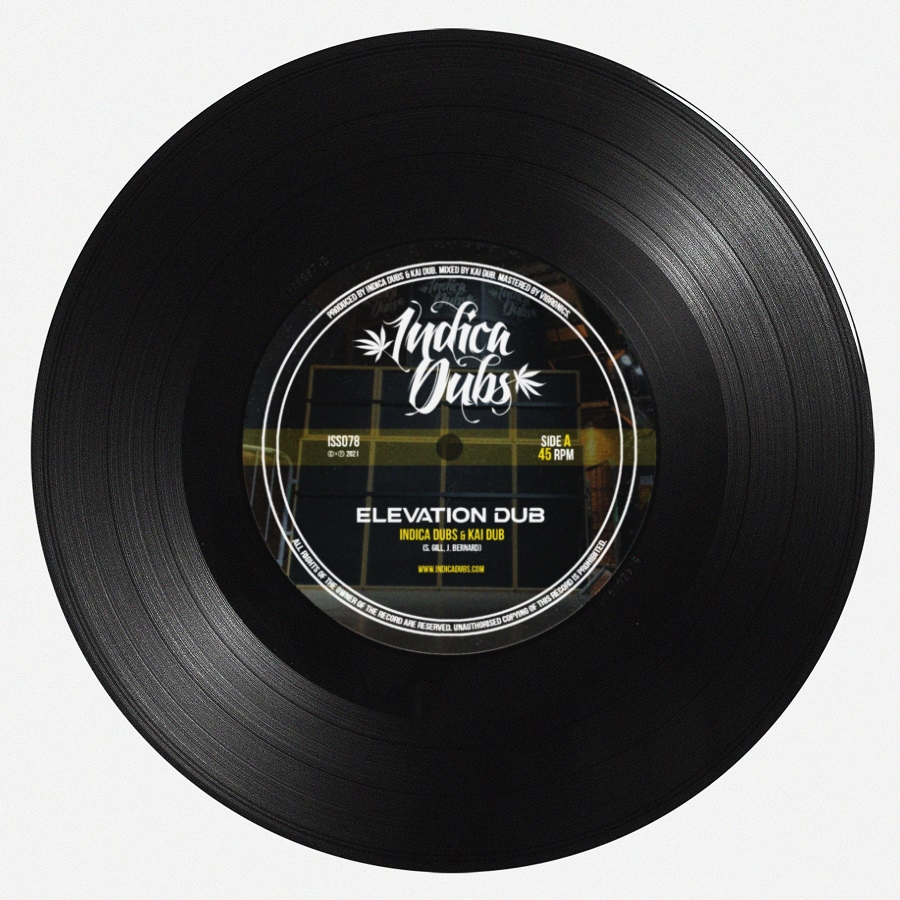 March 1, 2021
Indica Dubs, Kai Dub
Indica Dubs
Producer:
Indica Dubs, Kai Dub
First release of 2021!
Indica Dubs & Kai Dub team up for their second collaboration, bringing you a heavyweight steppers instrumental! Elevation Dub is built fit for sound system purpose; the hard-hitting drum and bass section from Indica Dubs, then backed by Kai Dub with his warrior style percussion and triumphant melodies. Flip the record and the Higher Dub mix goes deep and raw focusing on flying echoes, reverbs, and all things DUB!
"Primed and ready for big plays on huge sound systems" – Juno Records, UK

"Takes us on a march, Warrior Style!" – Culture Dub, France

"Solid beat and a deep bassline" – Kultur Media, Indonesia