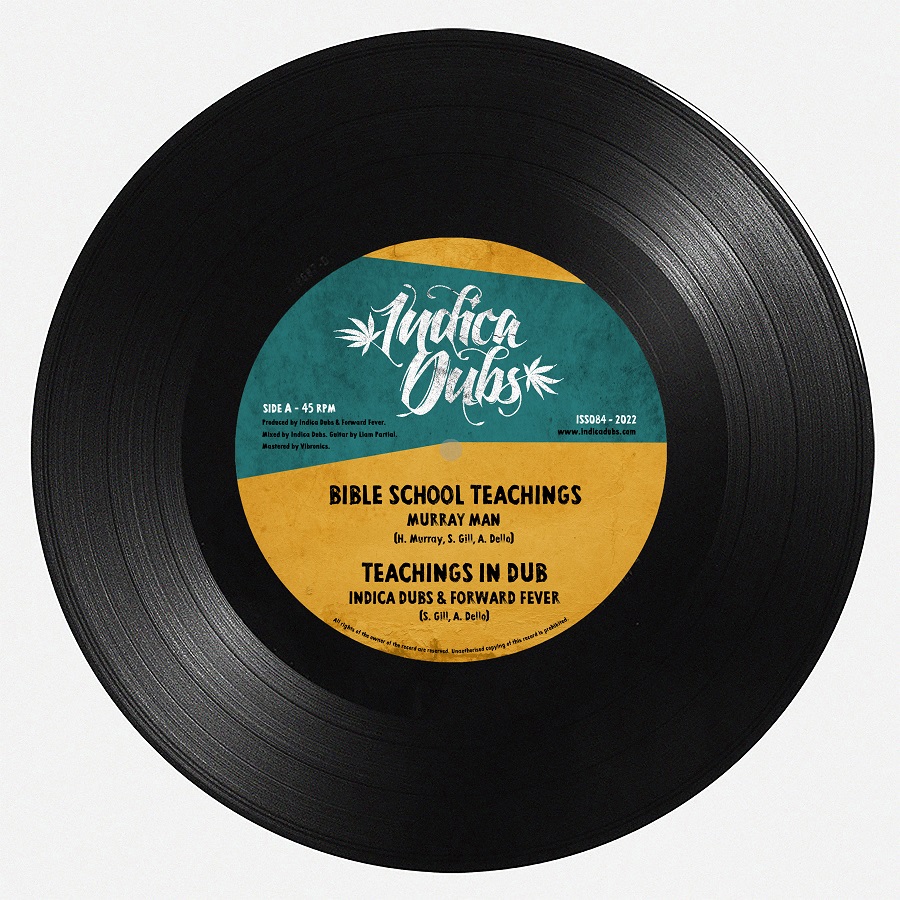 April 25, 2022
Murray Man, Jane Warriah
Indica Dubs
Producer:
Indica Dubs, Forward Fever
This is the first Indica Dubs release to feature the legendary Murray Man! 'Bible School Teachings' was recorded during early 2021 – and as always, Murray Man comes through with a serious message in the lyrics, topics regarding the current climate. 'Time to Rearrange' by Jane Warriah, also featuring for the first time on Indica Dubs, is a straight headshot to the Babylon system, calling for the youths to rise up and make a change! This vocal was originally recorded mid 2020 on another riddim by Indica Dubs – however the vibes from the vocals inspired this new riddim which you hear today!
The 10" contains 4 mixes in total; 2 vocals with 2 dub mixes. The dub mix on Side A has flying echoes with vocal bits, and the dub on Side B is totally raw instrumental dubwise! The riddim produced together by Indica Dubs & Forward Fever – whom together have produced hit songs such as Righteous Man, Let Jah, The Wisest Live Long and more. Guitars played by Liam from Partial Records. Mixed by Indica Dubs at the Indica Dubs studio. Mastered by the mighty Vibronics at the Dub Cupboard studio.